We are pleased to invite employers to participate in the Mega Job Fair to be held on 28.11.2021 at MVM Arts and Science College, Dindigul624001. We are expecting more than 2000 candidates with various qualification (Below SSLC, SSLC/HSC passed, Graduates, Teacher training, ITI, Diploma, BE, Driver, Pharmacy, Tailoring, Hotel management etc.,) to participate in this job fair. We believe this mega job fair will offer employers with an excellent opportunity to deal with their active as well as future staffing requirements. This job fair is open to all employers and there is no fee to participate. We ask that you to forward the requirement details (Employer Requirement Form) in advance so that it may be displayed in the flex for the view of participating job seekers on the day of fair. We look forward to seeing you. Thanking you. Sincerely, Assistant Director, District Employment and Career Guidance Centre, Dindigul.
Organiser
District Employment and Career Guidance Centre - Dindigul
Date
28/11/2021 to 28/11/2021
Timings
09:00 AM to 05:00 PM
Location
Dindigul
Address
M.V.MUTHIAH GOVERNMENT ARTS COLLEGE FOR WOMEN,
,
Dindigul,
Landmark: Thadikombu Road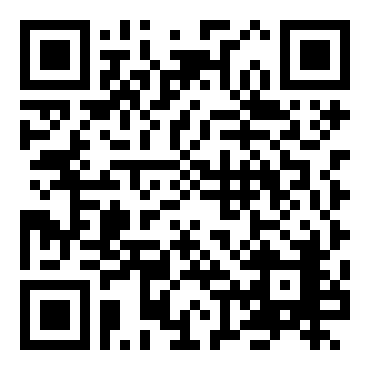 | S.No | Contact Person | Designation/Role | Email ID | Mobile No |
| --- | --- | --- | --- | --- |
| 1 | Junior Employment Officer | Job Fair Coordinator | dglempt.jobfair@gmail.com | 9499055924 |
Participating Employers in this Job Fair.
| S.No | Employer Name | Job Type | Location | No.of Vacancies | Salary (Per Month) |
| --- | --- | --- | --- | --- | --- |
| 1 | CHANDRA CHELLPPAN INTERNATIONAL SCHOOL | Post Graduate - Masters in Education - EDUCATION | Namakkal | 50 | 7500-10000 |
| 2 | Kotak life insurance | BFSI Process Lead | Coimbatore | 151 | 25,000 - 50,000 |
| 3 | 5KNETWORK | Technician | Coimbatore | 100 | 10,000 - 15,000 |
| 4 | 5KNETWORK | Customer Relationship Executive | Chennai | 25 | 10,000 - 15,000 |
| 5 | 5KNETWORK | Service Advisor | Chennai | 25 | 15,000 - 25,000 |
| 6 | 5KNETWORK | Sales Manager | Coimbatore | 25 | 15,000 - 25,000 |
| 7 | ASIRVAD MICROFINANCE LIMITED | Microfinance Executive | Dindigul | 50 | 10,000 - 15,000 |
| 8 | AQUASUB ENGINEERING | Diploma - Diploma In Engineering - MECHANICAL ENGINEERING | Coimbatore | 50 | 10,000 - 15,000 |
| 9 | AQUASUB ENGINEERING | Under Graduate - Bachelor of Engineering / Technology - MECHANICAL ENGINGEERING | Coimbatore | 50 | 10,000 - 15,000 |
| 10 | Suryoday Small Finance Bank Ltd | Marketing Executive | Dindigul | 20 | 15,000 - 25,000 |
| 11 | Bigbasket | SSLC - Any | Chennai | 200 | 15,000 - 25,000 |
| 12 | Bigbasket | Retail Store Ops Assistant | Chennai | 50 | 10,000 - 15,000 |
| 13 | IIFM | Diploma - Diploma In Engineering - ELECTRICAL AND ELECTRONICS ENGINEERING | Chennai | 20 | 10,000 - 15,000 |
| 14 | IIFM | Diploma - Diploma In Engineering - MECHANICAL ENGINEERING | Chennai | 20 | 10,000 - 15,000 |
| 15 | IIFM | Under Graduate - Bachelor of Engineering / Technology - ELECTRICAL AND ELECTRONIC ENGINEERING | Chennai | 20 | 10,000 - 15,000 |
| 16 | IIFM | Under Graduate - Bachelor of Engineering / Technology - MECHANICAL ENGINGEERING | Chennai | 20 | 10,000 - 15,000 |
| 17 | ASMAN TECHNOLOGIES | Below SSLC - Any | Tiruppur | 10 | 10,000 - 15,000 |
| 18 | ASMAN TECHNOLOGIES | SSLC - Any | Tiruppur | 10 | 10,000 - 15,000 |
| 19 | ASMAN TECHNOLOGIES | HSC - Any | Tiruppur | 15 | 10,000 - 15,000 |
| 20 | ASMAN TECHNOLOGIES | Under Graduate - Any | Tiruppur | 15 | 15,000 - 25,000 |
| 21 | ASMAN TECHNOLOGIES | Post Graduate - Any | Tiruppur | 10 | 15,000 - 25,000 |
| 22 | Muthoot Finance Pvt Ltd | Microfinance Executive | Dindigul | 30 | 10,000 - 15,000 |
| 23 | Muthoot Finance Pvt Ltd | Post Graduate - Master of Management | Dindigul | 20 | 15,000 - 25,000 |